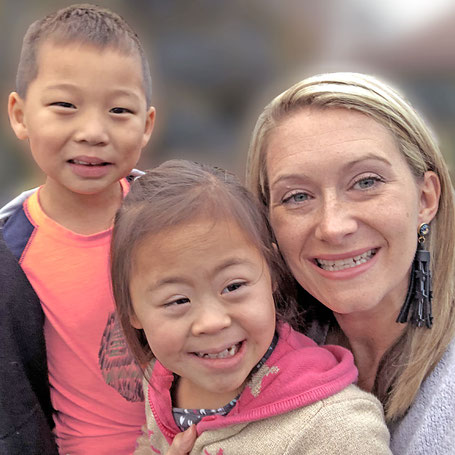 As I sit down to try and wrangle what I want to share about Brooke, I feel overpowered with emotion and also concern that there is too much to say. Brooke is so many things to me. She's a cousin, a sister, a best friend. She's someone whose company I've cherished and enjoyed time and time again. Brooke and I have been connected from very early in life, experiencing holidays together, followed by beach vacations, and eventually as teens traveling a fair distance to spend weeks at a time together during summer vacations. Being the same age, we naturally shared various commonalities, but we also just meshed. Without exception Brooke had confidence, she was so sure of herself and simply, cool. I mean, I really just thought, this is the coolest girl I've ever met. It's safe to say she was essentially one of my first friends, aside from my sister of course. She was someone I was inspired by and wanted to be more like. Naturally it's hard to gauge my memories upon our first introduction as young four or five year olds, still the relationship and friendship that followed is like no other. The love and admiration I feel for Brooke is large and unwavering so it should come to no surprise that when I first found out that Brooke and her family of four were in line to adopt a young boy from Nicaragua, I felt excited and touched. We'd be growing our crew! However this was only the very beginning of their adoption journey which leads me to the question I recently asked her; when did she first consider adoption and what ultimately lead her to the decision?
"Adoption seems like something that has always been on my heart.  I have always been very inspired by following other families journeys, and just knew that was something that God was calling our family to.  I spent a lot of time trying to research and decide the right path, domestic versus international, foster or private. After coming home from a mission trip to Nicaragua in 2016, I just knew it was time. My husband and I had both been to Nicaragua multiple times doing mission work, and the country and it's people had our hearts, so we initially signed on with a local agency that had a pilot program to adopt from Nicaragua.  We completed our home study and were in the waiting process when God revealed that He had a very different plan, and through our friends we were introduced to a sweet boy in China that was in need of a family.  God showed up in very big ways and we knew without a doubt that this boy was meant to be our son! So we made the shift to our agency's China program and 6 months later we traveled their to bring our son, Tai, home. At the time Tai was living in a Care Center in China that was run by Show Hope."
    Immediately upon receiving a text from Brooke sharing this message, I called her crying. I literally felt "all the feels." I was insanely happy for them as I knew the waiting process was tiresome and that they were ready for this undertaking. I too had been following along on one of her friend's adoption voyage and mainly just gawked in wonder. I believe it takes ferociously strong and selfless individuals to say yes to adoption. I felt proud, and yet, not at all shocked that my cousin was up for the challenge. She's that person, ferociously strong. The fact that they were going to China was even more exciting because I had been fortunate to travel there numerous times in my corporate design position. The same city where they would meet their son, was were I endlessly sat and worked with various handbag factories. Since my very first trip there, I was enamored by their culture, food, cities, humor, energy etc. I have an intense and maybe to some, strange love for the people I encountered along my way and am guilty of wondering if I was indeed Chinese in a past life. And so, I moreover felt that Tai was already in my heart. 
    In September of 2017, Brooke along with her husband and two daughters trekked to get their boy. We've left out many details, one being that they went into this knowing full well that Tai had a complex heart condition. Talk about brave and chivalrous. Not only were they bringing this boy to a new country and home, he was also going to endure many hospital visits with not much promise or guarantee of a solution. After a procedure in 2017, Tai then underwent a seven hour surgery in June of last year, and was subsequently in and out of ICU with his lionhearted parents by his side. When I asked Brooke what she loved most about the process and outcome, her words ring loud with magnificence.
"With the adoption process you are always told to expect the unexpected, and to know it will never go exactly as you plan.  While this is so very true, it is definitely a roller coaster ride of long periods of waiting,  unbelievably joyful moments, often followed by more waiting, I look back in awe as I can see God's hand working in every single intricate detail of the process to bring these precious children into our family. And while adoption is born from overwhelming brokenness and loss, God brings beauty from these ashes and allows indescribable joy to exist amidst the unimaginable heartache these children have experienced.  Ultimately every child deserves the love of a family, and we are so honored and grateful that God chose us to be Tai and Li Wei's forever family. They have brought our family more joy then we ever knew was possible, and have changed us all for the better."
    Did you catch the name Li Wei? Yeah, there was another child in need of their help and they courageously answered the calling. Brooke's family officially got word that she would be theirs on Christmas of 2018 and the best gift of all? They had already met Li Wei at the very place they brought Tai home from. This April, Brooke along with her Mom, both daughters, and son returned to Tai's home to get their sweet girl. And just when you think it couldn't have got any sweeter, Tai got to reunite with his caretakers. 
Now, for the organization that helped make all of this possible, Show Hope. I wanted to know what made them stand out to Brooke.
"Show Hope's mission is to care for orphans by engaging the church and reducing the barriers to adoption. We have seen first hand the wonderful work they are doing in China caring for, and advocating for orphans. Both of our children were given hope and ultimately a chance at life because of the work of Show Hope.  They operate several care centers in China, including their flagship center, Maria's Big House of Hope, where they care for the most medically fragile children that might not have a chance otherwise.  They also provide adoption aid grants to families adopting children from all over the world.  Finances can be a major barrier in the adoption process, and through the generosity of their donors they come beside families and help ease this burden.  Both of our adoptions would not have been possible if not for the adoption aid grants we received from Show Hope. Show Hope also provides post-adoption support and education.  Basically they are involved and engaged at every level, and ultimately their desire is to see every child know the love of a family. I firmly stand behind their belief that when it comes to caring for orphans, you can't do everything, but you can do something!"
And with that, we hope that we can help do something no matter how small. Something is always better than nothing! With every purchase of Brooke Star Tassel Earrings we will donate $5 to Show Hope. 
Adoption happens in all shapes and forms. With each adoption comes a different story and a different meaning. Special thanks to my dear cousin for sharing her thoughts with me to bring to you. I continue to see her grow as a woman through this and watch in amazement.
"Cousins by blood.
Sisters by heart.
Friends by choice."
Except for Brooke and I, we aren't "blood." 
We are cousins by way of marriage and then, I myself was a recipient of adoption by my Dad, which meant we shared the same last name most of our lives. Family doesn't always mean blood, it just means love. We'll save that story for another time.
#bemorelikebrooke
To pRE-ORDER ONE OF THE LAST pairS of BROOKE STAR TASSELS  click 
For more information on this organization, click below.